At Tonight We Dine we love to reward our loyal customers with a little thanks. You'll earn points simply by ordering from us but there's a few other ways too. From sharing on social media or referring a friend, your points get you discounts and rewards that we will announce throughout the year.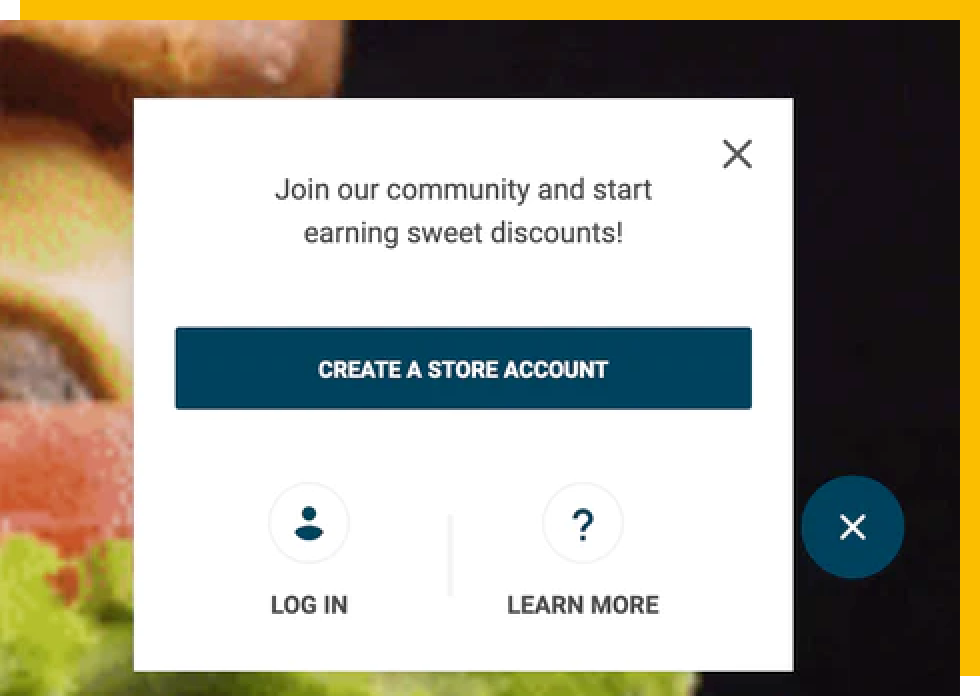 To get started you'll first need an account on our website. You can set up your account when you first order from the website and if you've already ordered and set up an account you're set. To see your Loyalty Club account you will need to be logged in to our site and there is a LOG IN button at the top right of the screen or you can click on the REWARDS button at the lower right of the screen.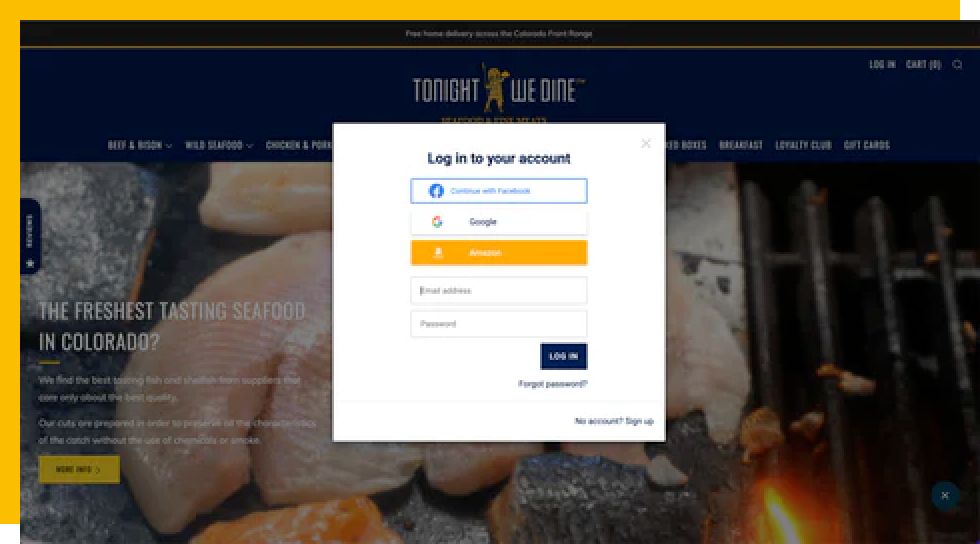 You can also log in using your Facebook, Google or Amazon account credentials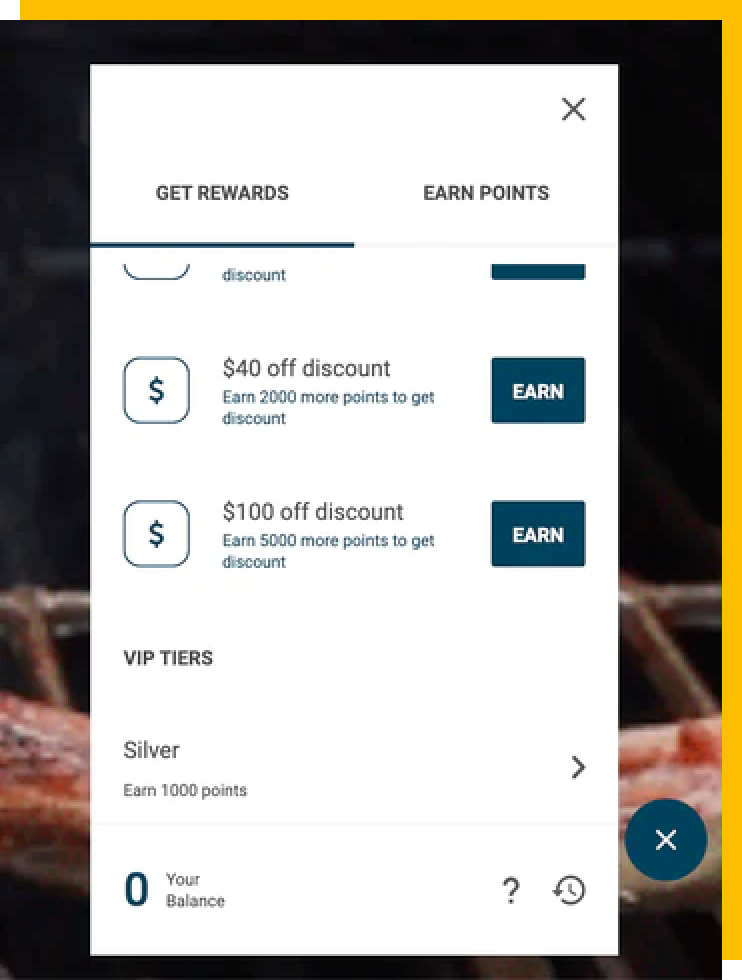 Once you are in, click on the Rewards button on the bottom right of the page.
A widget will pop out from the lower right side:
On the left side under Get Rewards you'll see rewards you can claim with your points and your balance at the very bottom. If the points don't look correct please get in touch with us.
If you scroll down you will also see the next Loyalty Tier available once you earn enough points.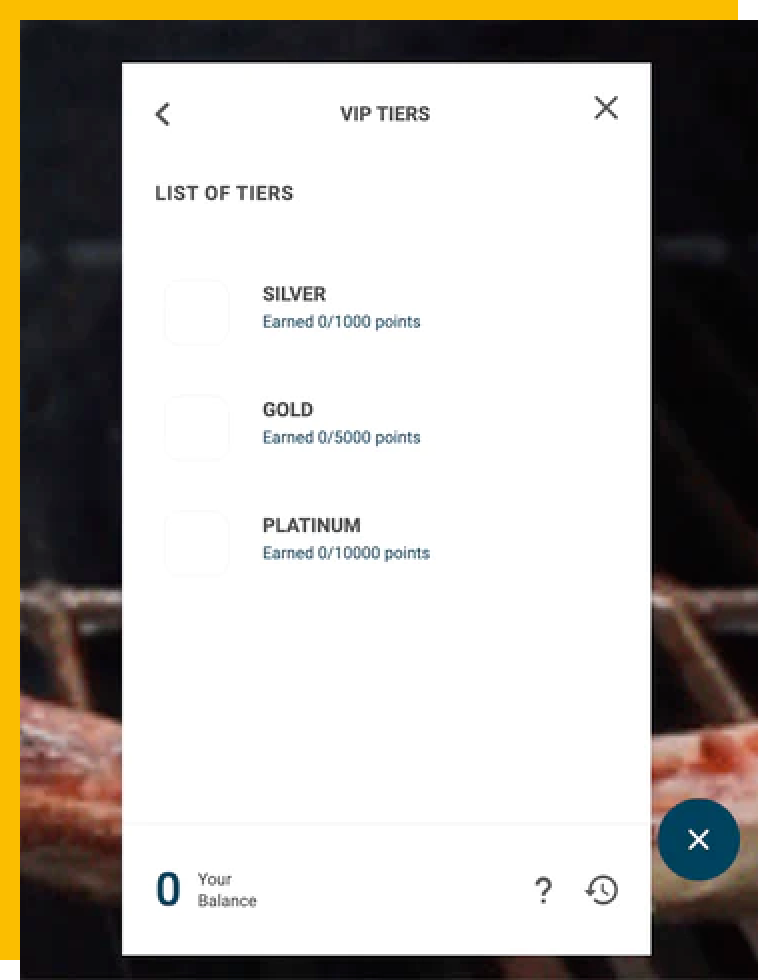 If you click on the tier you will see all of the tiers and the required points: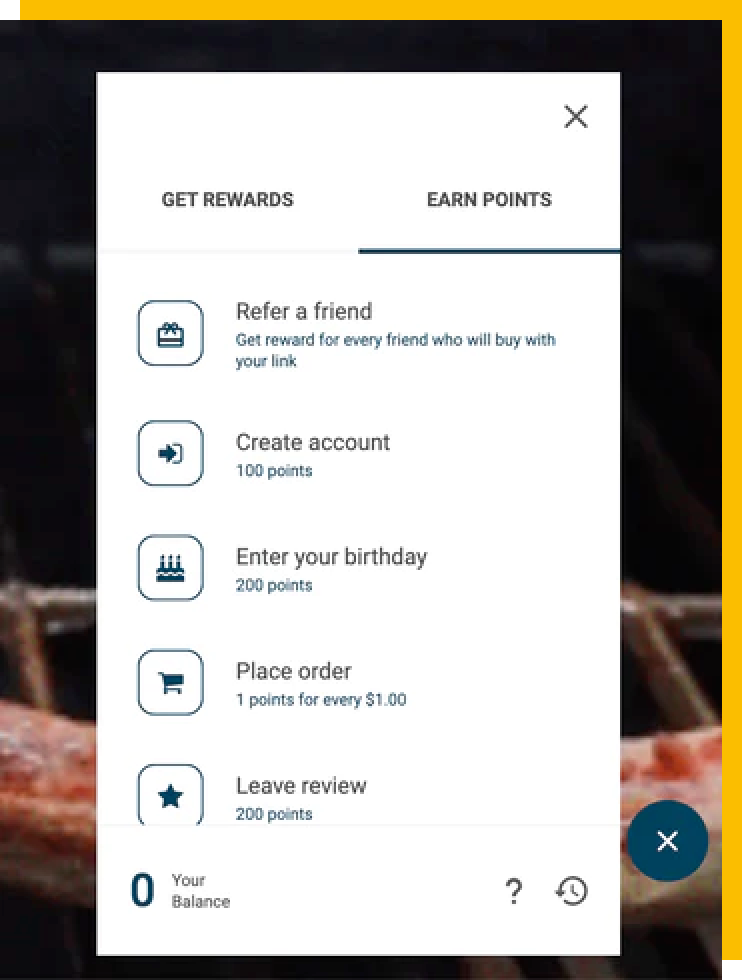 On the right tab under Earn Points you will see the different ways you can earn more points.
If you love what you have ordered from us, don't you want to share that with a family member or friend?
Well, we will reward you for that too!
Under the Earn Points tab click on Refer a friend. You will be presented with your own personalized link that you can share through text, social media, email or any way you like.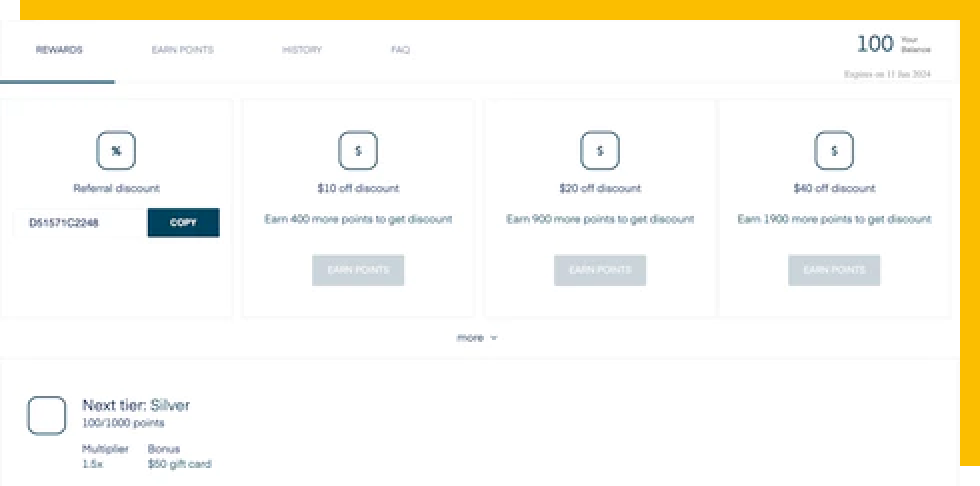 When your friend or family member uses your link to make an order from our website it will be tied to your Loyalty Club account and when they make a purchase they will get 10% off their order and you will receive 1000 points to your account.
The person will have to set up a NEW account (the discount won't work for existing customers) on our website after click on your referral link. They will then have the discount code added to their account which they will need to then copy and paste that code into the discount field at checkout.
You, the referrer, will have an email sent to you when your referral code is used, unless you have your email notifications turned off. And the points you earned added to your Loyalty account.
All new accounts start at the base level, Member. Once you earn 1000 points you will be promoted to the Silver Tier and unlock additional rewards, as available, and instead of 1 point per dollar spent you will earn 1.5 points per dollar spent!
At 5000 points you will move to our Gold Tier which we will be adding special rewards and you will now earn 2 points per dollar spent. Simply refer friends and when they make an order you will get there even faster.
Our top tier is really for our customers who enjoy a lot of our premium foods, and tell a lot of their friends about us using their referral link. We have some really special rewards for our Platinum Tier, so unlock it and find out - we will be in touch when you do! You'll also start getting 3 points per dollar spent!
We will also have other rewards available as you hit your next tier. These will change over time.
How long are your points good for?
Your points expire after 1 year and you will get notifications by email before that happens so you can take advantage of them. You will need to be able to receive our marketing emails to get the notifications otherwise you'll have to log in to your account to check.