Horizon Foods is now Tonight We Dine
Thanks for visiting our website!
We present to you our newly refreshed brand: TONIGHT WE DINE!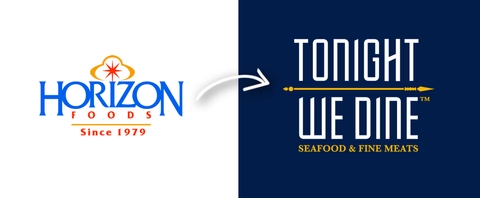 The world has changed even in the last two plus years and we thought it was time to refresh our brand, the way we present our premium meat and seafood offering online, while still maintaining our high degree of quality and customer interaction. Horizon Foods started back in 1979 and since then customers have relied on us to deliver the choicest cuts and seafoods.
We're a small team with a passion for the best tasting meal ingredients and the personal touch of home delivery to our own backyard of Colorado.
We hope our new brand conveys our seriousness to sourcing only the top end of meats and seafoods, often destined for fine-dining restaurants, while trying to pass on the best market price despite the ongoing logistics challenges and fuel price increases.
We always welcome your feedback. If you're not 100% satisfied with your order, let us know - we aim to please and if our products don't meet your expectations then we will fix it - guaranteed!
Don't forget that our delivery trucks are always loaded with extra items, so if you missed something in your order we may very well have it for you onboard - just ask!
Welcome to our new website. We hope you find the navigation easy and find what you're looking for. We also welcome any feedback!
Eating at home is always a treat with Tonight We Dine - now you can DINE FINE AT HOME